Everyone believes their kids are exceptional. To hear parents tell it, you would think that ALL children were budding young Einsteins and latent Michelangelos; parents' billfolds bursting with baby pictures that, in reality, rival Nick Nolte mugshots.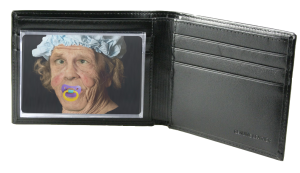 Fridges adorned with sad, paint-splattered scraps. I'm no different. My "seed" are Gerber-worthy stunners! The "gifted," female equivalents of a toddler Tesla and a baby Carl Sagan.
Right or wrong, they are mine, and while I try not to fixate on the percentiles, I may very well oversell their achievements upon occassion. But when I tell you that my three year old J. Boogie (aka Channel J, aka Baby Lady, aka J. Pooh The Damaja) wrote a BOOK the other day, completely unprompted and replete with metered dialogue and several requisite literary conventions, not the least of which are "Once upon a time…" and "The End," and when I tell you that  it is BRILLIANT, remember that this is me talking to you; aspiring wordsmith, bona fide bibliophile, admittedly biased and doting Dada and I LOVE it! Because, well,  words.
Check it out, below!  Tell me what you think. Tell me a time when your child's creative offerings have wowed you to no end.