Let's pretend, for the sake of argument, that you've wondered where I've been. That you've noticed our conspicuous absence over here on the blog. That you've checked in on us, often, only to discover that nothing new had been documented since October. That you've clicked and heard the crickets.
Well, suffice it to say, we are back! And I suppose I've got some brief  'splainin' to do.
Remember this post from last Summer? That was kind of the start of "it all." Give it a quick read if you've got a sec as it really encompasses the full span of what I've been up to the past few months, boots on the ground and away from the page and I'll tell you how, in a minute. Bear with me.
You see, I started this blog last February with the simple aim of documenting the lives of my daughters to preserve for posterity.  I wrote about my own lack of a personal history, in photographs or  keepsakes, and how I vowed not to let a similar fate befall my girls. It was met with strange and unexpected successes, from nearly the beginning, and the unprecedented attention to what we do as a part of the Dad Bloggers community continues to this day.
From all of those experiences have come unforetold relationships, rewarding opportunities, and a broader sense of the community that I am a part of, both online and AFK (That means "away from keyboard." I've learned so much and come so far!)
Almost a year ago, around the time that my Open Letter was going gangbusters on the internet, I learned about a new, local Dads Group. I signed up and went to their Dad's Night Out, and cheers'd beers with the handful of dudes sitting around the table at the unassuming watering hole they'd chosen. It was a hoot. The bloggers in the group, including famed internet tastemaker Lunchbox Dad, talked shop. The sports aficionados talked their favorite teams. The tech-savvy dads talked tablets and HTPC's and all of us talked about the role of modern fathers in the lives of our children. Shortly thereafter I was asked by Co-Organizer, Beau Coffron, and the founders of City Dads Group, out of New York, if I wanted to help run this local SF Dads Group. Until then my days had been spent packing the cooler backpack/diaper bag, early in the morning, and then scouring the internet to find local places, playgrounds, and outings to take my young kids to. For someone to ask me to do the same for other local dads, in an official capacity, with the full backing and support of an outstanding, national organization, was a godsend. I'd found my calling.
Since those modest beginnings, we have grown SF Dads Group into a stalwart supporter of modern fathers living in and around the San Francisco Bay Area, with membership numbering into the two hundreds. We are rapidly becoming a go-to source for Bay Area, family-friendly news, events, and information, with new members joining every day and new sponsorship opportunities popping up around every turn. We are working, daily, with the greater community, to discover, share, attend and host events for our diverse network of dads and their kids. It has proven to be a remarkable exercise in relationship-building and community organizing and has truly re-stoked my passion for this area and the people that call it their home. The Best part is, I am doing it ALL with my daughters. Our semi-weekly Playground Playgroup, the Kindie Concerts, the full-family events, all of it. (Except for the coveted and occasional Dad's Night Out. ::winky face::)
The second best part has been discovering a dormant love of photography and the potential for what that can bring to the blog!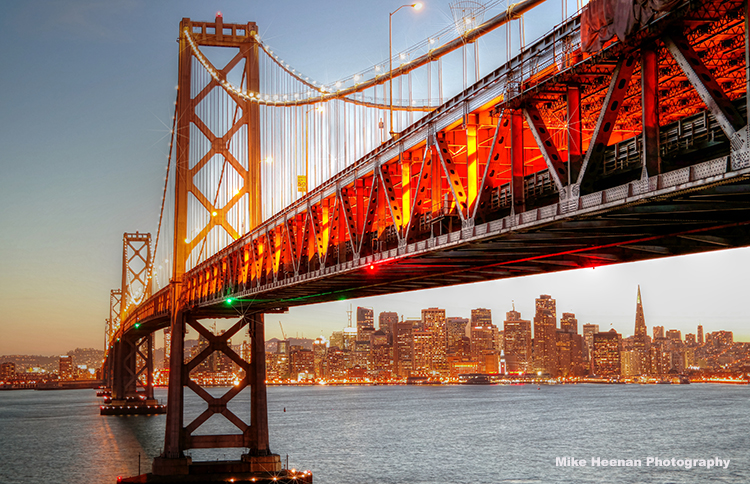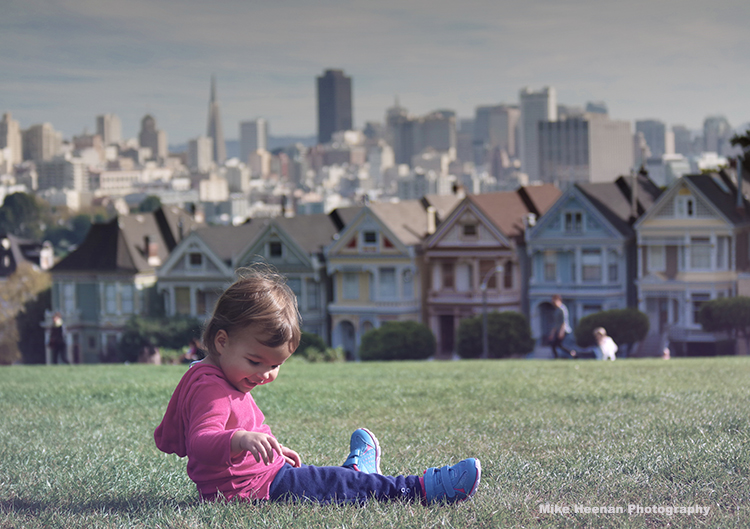 I know that my girls may, one day, outgrow the interest in our SF Dad's Group but for now we are loving every minute of it and one thing that we hope to never outgrow are the real life friendships we're forging out there on the frontlines. Our extended family has grown exponentially during this endeavor and we are all much better off for it.
So, you see, I feel as if I've had an excellent Freshman year, here on the blog, but it's time for a bit of a direction shift in accordance with my newfound passions. May this post serve as the bridge from where we've been to where we're going!
In such short time, I've gotten to take dozens of dads and their kids on a tour of the newest, most technologically advanced sporting venue in North America. I've attended conferences and met countless fatherhood advocates and heard several parenting experts speak. I've interviewed fathers of varying degrees of celebrity. I've befriended multiple, infinitely talented children's music artists from the Bay Area and beyond (Look out for my Laurie Berkner interview, coming soon!)
These are the things that I want to write about and photograph the most. The people, places, and things, that inform the life of a Bay Area dad. The locations, products, events, venues, festivities and families that make up this community that is like no other on Earth. I want to share stories and profess discoveries and introduce connections in the context of what it means to be a father and a family, here and elsewhere. So, I guess what I'm trying to say is that I'm broadening the focus of my blog from it's original "scenes from a day in the life, diary' concept to more of a place to expound upon those people, places and things that affect me as a dad and I can't wait to get started!
Thanks, as always, for reading and if I've kept your interest this long, then I hope you are as excited as I am about what's on the horizon.
Do stay tuned.