Dear Parents,
You've all seen the commercials.
Two opposing vehicles approach an intersection at full speed. In the passenger cabin of the first car, the man at the wheel is rocking out to a driving guitar riff on his radio. In the other, a father takes his eyes off the road ahead and whips them around to a kid in the car seat in back where an untimely tantrum is in full swing. Dad may even reach his right arm back to try and sooth his son. The images on screen suddenly freeze as the impending impact becomes inevitable. The viewer's guts sink. A heartwrenching sense of regret rules the scene and we are all rendered powerless, after the fact.
We all admonish the distracted actions of the drivers. "Keep your eyes on the road," is a common mantra. But what we fail to think about, early and often enough, is me and others of my ilk; the car seats, themselves.
We are the last line of defense between unthinkable incidents like these and our precious child passengers. Unfortunately, when it comes to car seat installation, it is more often than not a "click it and forget it" proposition for parents. Did you know that 3 out of 4 car seats are installed incorrectly? (Up to 99% in some cities!)
Fortunately for you, AAA has you covered. AAA offers FREE car seat inspections with certified Child Passenger Safety Technicians in several locations. Find one near you at safeseats4kids.aaa.com. Here's what happened when my driver took me and my child passenger into one of the local inspection events the other week. What you may call FAILED MISERABLY, I prefer to call a potentially life-saving learning experience. 
Some Of The Most Common Car Seat Installation Mistakes And How We Ranked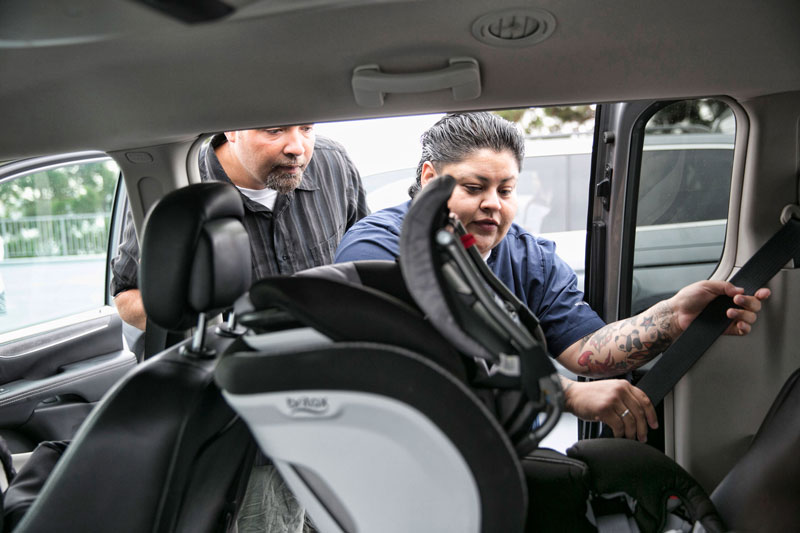 Installing A Car Seat With More Than One Installation System

: Doing so may put unnecessary stress on the car seat and affect its performance in the event of a crash.

WE FAILED

. My driver had inadvertently locked the seatbelt in place when my particular Britax Click Tight system is its own locking device! AAA taught us that in cases like ours or when using LATCH systems, two is not better than one!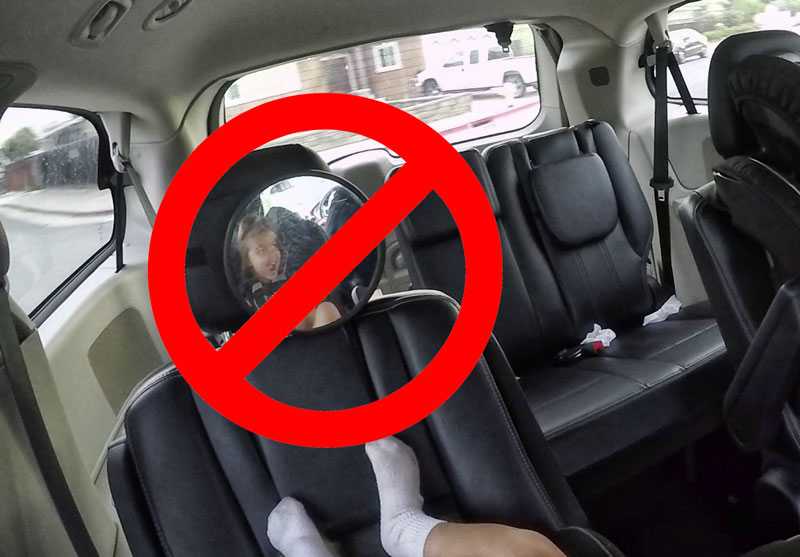 Peripheral Gadgets

: If it wasn't made by the manufacturer and didn't come with your car seat do NOT use it in conjunction with one!

WE FAILED.

My driver had grown accustomed to using this headrest mirror to keep tabs on my child passenger, not realizing that, in the event of a collision, this thing can become a high-velocity projectile with nothing between it and the kid's face! You don't have to take my word for it. You can take Sir Isaac Newton's.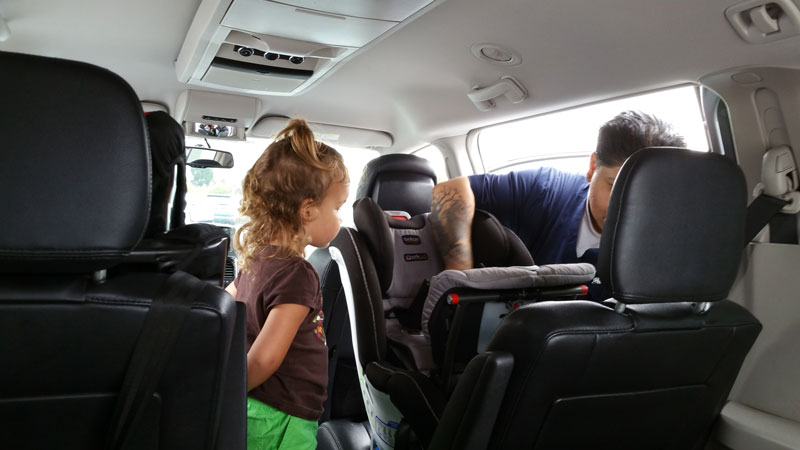 Floating Straps and Anchors: Be sure to tuck unused anchors away.

WE FAILED

. I come with convenient covered cubbies to tuck straps and tethers into if they are not being used. My driver, however, left them and their metallic clasps free to fly around the cabin. Again, thanks Sir Isaac!
I Can't Even:

Ok, this one has to be seen to be believed. Kids have nimble little digits that tend to make messes and, well, where they put those messes can adversely affect the safety mechanisms of your car seat.

WE FAILED

. Click the video to see for yourself.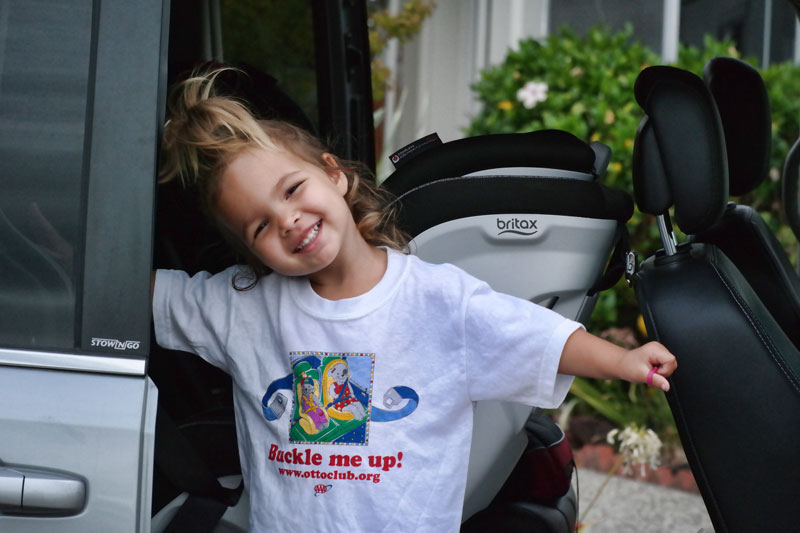 To be fair, my driver did pass several parts of the inspection including harness tightness, recall inspection, and height and weight requirements and returned home with his little one, safe and sound. For a more thorough list of the most common mistakes made by parents when it comes to child passenger seat installation, check out AAA's Top Car Seat Mistakes.
Child Passenger Safety Week is Sept. 13 – 19, 2015 and National Seat Check Saturday is Sept. 19, 2015
In addition to providing parents with free one-on-one car seat safety inspections, AAA Northern California recently launched their 2015 Car Seat Donation Initiative and are well on their way to donating 2,200 car seats, and the peace of mind that comes with proper installation education, to families in need!
Parents, take it from me. Get those installations checked ASAP.  Thanks for reading, friends and neighbors. I'll leave you with this quick slideshow of more images from our potentially life-saving day with AAA!
This post is sponsored by AAA Northern California. in conjunction with their 2015 Child Car Seat Safety program. The facts are the facts and the opinions are solely my owner's.