There's an anxious murmur that swells the room to the rafters. Throngs of children, thigh-high to their parents and filled in from the front row to the back-of-the-house, huddle in front of the empty stage. Sunshine from skylights paints awaiting faces until the tension is suddenly snapped  by a deep, down-tempo bass beat that starts to pour forth from wooofers around the room.
"I get up with the sun…"
A sweet and soulful voice from somewhere backstage.
"As if morning has come…"
A classic hip hop breakbeat fills in the spaces between bass drops and in a single file procession, the long-awaited, highly anticipated Alphabet Rockers take the stage to the palpable glee of the balloon-flailing kids and the head-bobbing parents in attendance. In unison, the sea of spectators begins to jump… jump…jump and scream.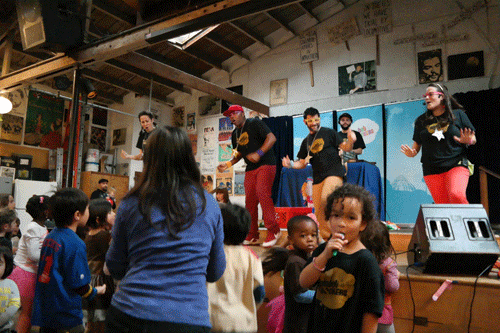 It's no secret that we are huge Alphabet Rockers fans in our household. From the day we first met them, beatboxing and bodyrockin' a crowd of  up-tempo toddlers at a neighborhood playground, where they stayed after to chat up my daughters, we have been avid followers of their interactive brand of educational hip-hop music for kids.
Their unprecedented ability to stay true to their conscious Hip Hop roots while innovating musically with rock-fusion – and an educational cypher-syllabus of sorts – makes their live show a sight to behold for young and old.
With their third, full-length CD on the horizon, and companion "Playground Zone – Educational Hip Hop Show For Families" taking its maiden flight this Saturday at Freight And Salvage in Berkley California, I thought I'd put together this list of

3 Reasons You And Your Young Ones Need Alphabet Rockers
In Your Lives.
–

1. They Help Fill A Glaring Void In The Kids Music Industry
As it stands, real music for real children – or Kindie, as the movement is called- is already underrepresented on the airwaves and CD store displays around us. There are numerous independent artists and labels that put out this enriching and intelligent music for our children, which supercedes your standard, mind-numbing B-I-N-G-O or Disney Princess refrains, but their efforts are often overlooked in favor of the flavorless and the mass-produced. Couple that with the fact that Hip Hop – the most listened to genre in the world –  is all but absent from kids music culture, (shout out to artists like Secret Agent 23 Skidoo and Dino 5, for their efforts to help take up that mantle), and it becomes even more integral to support Alphabet Rockers, a local Kindie Hip Hop group that is doing their part to keep the culture alive and instill in our children an appreciation for the rhythm, poetry, positivity, and movement that make up one of the most appreciated art forms on the globe. 
2. There Is Verifiable Science Behind Their Methods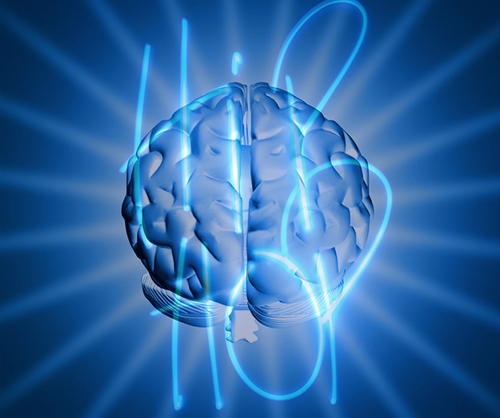 Alphabet Rockers write and perform songs that speak to young children about the basics (reading, writing, arithmetic),  as well as more advanced, but equally relevant, subjects like cultural diversity, social inclusivity, and environmental assimilation. It is one thing to watch my three and five-year-old daughters "raising the roof" to tracks like "Food Calculator" and "Countdown Boogie Down," or busting out backspins on the hardwood to newer grooves like "The New Kid In School," but it is an entirely different phenomenon to hear them, later, repeating the informational subtext in the lyrics, verbatim – the spelling of multi-syllabic words, the categorizing of healthy foods by colors of the rainbow.
In doing a little research on the association between music and memory, I came across a quote in a Wall Street Journal article written by Heidi Mitchell in which Dr. [Henry L.] Roediger (Washington University) says, "The hippocampus and the frontal cortex are two areas in the brain associated with memory and they process millions of pieces of information every day. Getting the information into those areas is relatively easy, what is difficult is pulling data out efficiently. Music provides a rhythm, a rhyme and often, alliteration. All that structure is the key to unlocking information stored in the brain—with music acting as a cue."
I reached out to Dr. Roediger about the subject and he referred me to his colleague, a psychologist at Duke University and the world's foremost expert on the effects of rhyme and rhythm on memory and early childhood development, David Rubin, who said the following:
"Rhyme and rhythm help make information memorable. Remembering the 26 letters of the alphabet might be hard if children had to learn them by rote. Instead, most children find them easy when they learn the alphabet song. On a grander scale, epic poems like the Iliad and Odyssey were handed down over many generations because poetry has rhythm, rhyme, alliteration and other features that aid memory."

3. Their Work Doesn't End At Curtain Call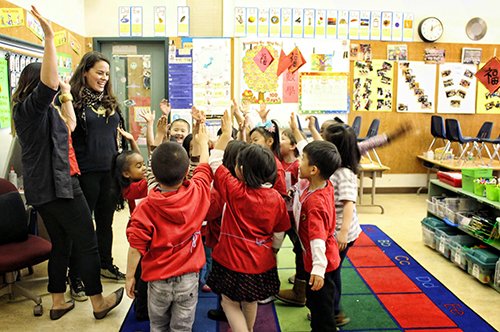 With Alphabet Rockers it is hardly just about selling CDs or filling concert venues. Of course, every artist hopes the ownable artifacts and shared experiences of their creative efforts will reach the broadest possible audience, but there is so much more to this particular crew.
As recipients of grants from East Bay Community Foundation, support from Zoo Labs, and underwriting by City of Oakland and Clorox Company, Alphabet Rockers take their music and their messages into area schools, in the form of anti-bullying, health and fitness, and community development assemblies, as well as workshops that foster students' creativity – whether beatboxing and songwriting, or theater and performing arts.
And it's not just the music they make and the work they do in the community, it's their approachability which really endears them to children and parents alike. The acts that make up the Kindie culture are some of the most amiable artists you will ever meet – and they encourage you to meet them. Alphabet Rockers are among the best of the best in this regard – inviting their fans backstage and welcoming those families into theirs with open, pop-lockin', body-rockin' arms.
If you are in town, come check out Alphabet Rockers in "The Playground Zone," their new "Educational Hip Hop Show For Families," next Saturday, February 27th at Freight & Salvage in Berkeley. We'll be there with the dads and kids from SF Dads Group and would love for you to drop by and say hi!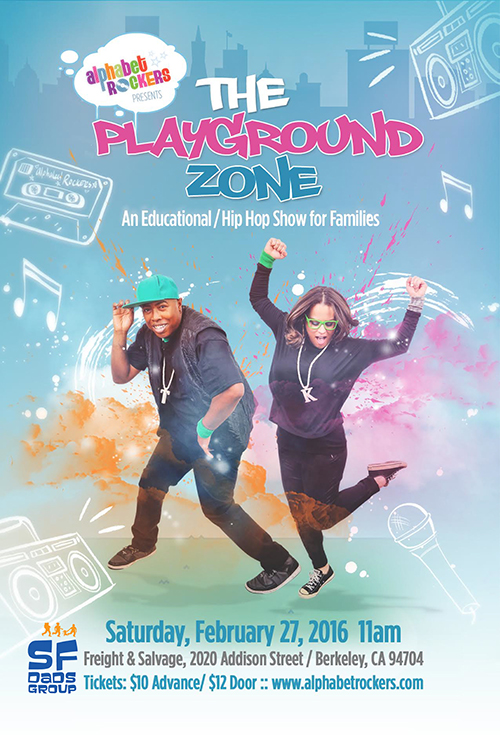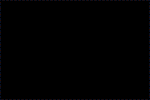 Bonus, bonus: Want more At-Home Dad Matters in your life? Follow us on

Facebook

, Twitter, and Instagram!