"In a perfect world," I wrote, "you have the Pampers semi truck pull up to our Dad's Night Out/Diaper Drive event at 6:30 PM. The side gates roll up, as if by magic – confetti and balloons set aloft – and a team of Santa's elves unloads pallet after pallet in a seemingly endless parade of diapers for donation! Barring that kind of Christmas miracle, I am open to any and everything you can offer."
What actually happened turned out pretty perfect anyway, in my book.
Like I've told you all before, I am an Organizer for a group of fantastic dads, from all over the San Francisco Bay Area, that get together frequently, with and without our families, for playground outings, parenting workshops, Kindie concerts, and the occasional raging, catered, triple-decker yacht party. Our San Francisco Dads Group (part of the broader, cross-country, City Dads Group network) also convenes periodically for a much-needed Dad's Night Out where our dads can grab a drink or a bite to eat and shoot the breeze, free from the pressures that all parents feel, if but for one brief evening.
A few weeks ago our City Dads Groups from across the country set about putting together events in support of Giving Tuesday, a nationwide day of giving back, to offset the consumption and consumerism that tend to run rampant during the Holiday Season. As Organizer, I was tasked with making it happen for our SF Dads Group dads.
An organization called Help A Mother Out was brought to my attention as a potential partner in our effort to give back to the community that has been so supportive of us. Help a Mother Out is a "diaper bank" that works to improve baby and family well-being by increasing access to diapers for families in need and, as it turns out, their nearest diaper drop off location is one of our favorite children's play spaces in The City, recess – urban recreation.
A few phone calls and emails later and the gracious folks at recess had put together a special Dad's Night Out for us at their place on December 1st, Giving Tuesday. recess was kind enough to supply our guys with cold beer, hot pizza, and a warm, welcoming space for us to relax and chat a while. I asked our dads to bring a pack of diapers to donate to Help A Mother out and set about seeking other ways to obtain diaper donations to support the first ever San Francisco Dads Group Diaper Drive.
My daughters and I hosted a couple of our Playground Playgroup outings at which some of the dads contributed diapers to our cause and our kids got to see the spirit of giving, first hand.  I collected a few boxes from neighbors. The Vice-Mayor of the city of Belmont, Charles P. Stone, even did his part, collecting generous donations from his constituents and dropping them off on my doorstep!
And that's when the real icing on the proverbial diaper cake occurred. While researching community service events and the like, I stumbled upon some information about all of the charitable work that diaper giant Pampers was doing around the world. From providing health care and medical checks in mobile clinics in Africa and Asia, to their support of The United Way and foster home programs in Latin America. Amazed by what I'd discovered, I decided to reach out to Pampers on behalf of SF Dads Group and our own little diaper drive. We're no global foundation, by any means, so I didn't write my initial email with much hope that they'd lend a charitable hand to a group of local dads just trying to do some good in their community. I have never been so happy to have been so wrong.
"Pampers would love to support SF Dads Group," came the response from the Pampers rep I'd reached out to, "what did you have in mind?"
That's when I fired off the aforementioned scenario – the one about the semi truck and diaper-bearing elves. We exchanged an e-chuckle and she said, simply, "Do you have a number in mind?"
"100 diapers?" I had no idea what I was doing, having never hit up a major corporation for assistance with a community service project before. I waited anxiously for a few days, fearing that such a high number had dissuaded them, somehow. Then came the response.
"Hi Mike:

Pampers is honored to join SF Dads Group in participating in #GivingTuesday with a donation of more than four thousand Pampers diapers. Pampers can make a donation of 3-count diaper packs for sizes 4,5 and 6 for a grand total of 4,176 diapers. Here's the breakdown:

Pampers Size 4: 263 three-diaper packs = 789 diapers
Pampers Size 5: 733 three-diaper packs = 2,199 diapers
Pampers Size 6: 396 three-diaper packs = 1,188 diapers"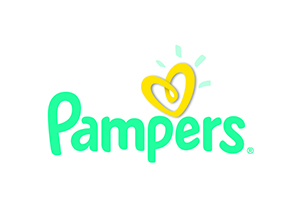 Mind. Blown. The actual delivery of such a large quantity of diapers took some coordinating but on the day of our actual event, Giving Tuesday, we presented the staff at recess – urban recreation with a pledge card denoting Pampers' incredibly generous donation.
And the dads celebrated a job well done, for a great cause; more than 4,300 diapers in all, going to parents in need, in and around our community.
Thanks to recess – urban recreation for hosting our Dad's Night Out in such an amazing space. They are truly building a community there that fosters creative childhood development while providing parenting resources for us grown folks.
Thanks, again, to the dads that collected and contributed and came out to our Dad's Night Out.
And we can't thank the world's leading diaper brand enough for stepping up and supporting our dads and their families. Thanks to the unprecedented generosity of Pampers, we were able to do our small part to combat the very real problem of diaper need in the underserved communities in our area. Click here to find out how you too can help.
Follow recess – urban recreation on Facebook, Twitter, and Instagram!
If you are a dad living in or around the San Francisco Bay Area, click here to join SF Dads Group!
To find or start a dads group in your own town, click here to check out City Dads Group!